Construction project management challenges often require project managers to find solutions to keep a construction site running smoothly, safely, within schedule, and on budget by effectively resolving problems. They have to ensure that everyone has what they need to complete and deliver the construction project on time.
A study by Mckinsey says that 98% of construction projects go over budget, and 77% of them endure delays. Reasons for these delays may vary as per project working conditions.
The stakeholders, property owners, lenders, suppliers, and subcontractors have different aspects and interests that come in the way of the project. Except this, the project manager face issues, like government regulation and unfavorable weather condition, causing further delay.
In this blog post, you will understand more about construction project management challenges and How to deal with those challenges? Before going deeper, let's understand the basic concept of construction project management.
What is project management in a construction project?
Project management is the art of managing human & material resources till the project ends by utilizing modern management methods to achieve predetermined goals. Now expand this definition to construction project management, wherein a project manager employs the same model to achieve predetermined goals and complete the project on scheduled time, only in the construction context.
Top 10 Construction Project Management Challenges
While working on big construction projects, it comes to first important thing is managing the construction project effectively. Here are the top 1- construction project management challenges or issues that every project manager has to face every time:
Absence of clear objectives
Budget limitation
Poor communication
Inflated aspirations
Time management
Limited skills
Lack of structure
Inadequate risk management
Obstructed cash flow
Safety issues/Security concerns
1. Absence of Clear Objectives
The first and most common construction project management challenge is undefined goals. Sometimes stakeholders (property owners or subcontractors) don't have a clear idea about what precisely they want, or sometimes they can't agree. It becomes like going on a road trip without knowing the destination.
Without defining clear goals, you waste time and resources, delaying the schedule.
However, it is a big challenge or issue but has a solution. The general goal of every construction project is to complete the project on a scheduled time. These goals can be achieved with proper planning, execution, decision-making structure, and task delegation throughout the project.
The project managers have to be proactive in asking the right questions from the client to avoid unnecessary project delays and get them to agree on goals.
2. Budget Limitations
It is common for construction projects to go over budget. Construction project managers are responsible for setting up reasonable expectations for cost overruns and making reconciliations to ease and manage them. A miscalculation, lack of proper supervision, or poor verdict can cause the project to collapse.
The project budget is mainly determined based on stakeholder expectations and project requirements. First, ensure the identification of project deliverables. Environmental considerations, resource and labor shortages, currency exchange, and many other aspects are budget factors that a project manager can not control. To avoid over-budgeting of projects, keep an eye on the budget constantly.
3. Poor Communication
Communication is the primary professional tool for the smooth running of any project. Lack of proper communication results in missing out on the essential task, and the team remains unaware of the issue until it's too late to rectify it.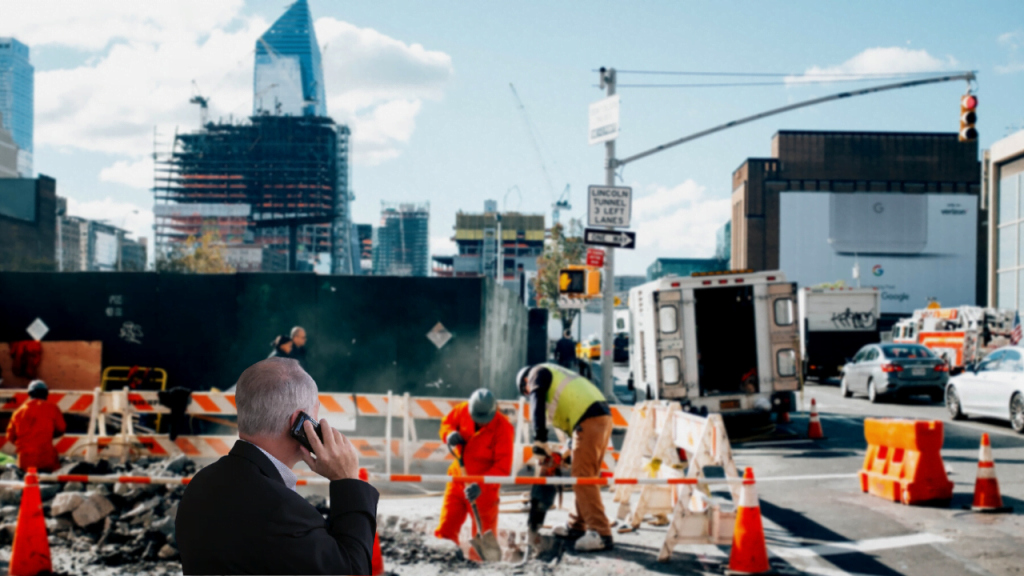 To face such challenges, every project manager must enact clear guidelines and set up a ladder that informs the team about progress or obstacles at the end of each day. Implementing such a system allows the team to identify the issues early and rectify those issues on time. Cloud-based project document management & coordination tools could be an excellent tool to ensure clear communication among various project teams.
4. Inflated Aspirations
Some clients and stakeholders can make unreasonable requests like completing projects on an accelerated schedule or limiting the budget allotment. These unrealistic expectations and disobliging requests are the amplest moral and productivity killers.
At that time, project managers should advocate for the team and respond to unrealistic expectations after communicating the team's feedback.
5. Time Management
Many stakeholders deem time constraints as the amplest issue resulting in defective designs, high accident rates, and loss in revenue. Contractors can cut corners to catch up on missed deadlines to avoid further delays and higher costs.
Project managers need to tackle different variables that cause delays and design workflows to meet the requirements. Proper project scheduling and tracking methods can succor face this challenge.
Also read: 7 Guaranteed Ways How Construction Cameras Can Save Time
6. Limited Skills
In the construction industry, individuals tend to work with people they can trust. People who know how to work together can form an incredibly efficient team. But the skill gap in those teams could cause some delays.
Be aware of these skills gaps before they directly or indirectly impact the project. Once you detect these gaps, fill them in as soon as possible.
7. Lack of Structure
Without clear targets or work responsibilities, it becomes difficult to get things done efficiently. A construction project can go over budget or be delayed if people don't have a target to hit (Lack of structure).
Performance management is one of the pivotal aspects of construction project management. For better performance management and to keep everyone on task, they all need definite tasks to perform. Split bigger goals into smaller and daily targets for every individual. Keep them accountable through set processes. This way, you can keep everything in order.
8. Inadequate Risk Management
Another common construction project management challenge is managing risk, which requires an adequate skill set. Project managers must have the skill set to identify potential problems and find ways to eliminate them. Without prior risk management and project analysis, the project will go over budget or get delayed.
9. Obstructed Cash Flow
The construction business works with the invoicing system, which results in payment delays. And if payments fall behind, it negatively impacts a company's cash flow. Also, it can dry up a wall of funds for other projects and cause delays.
Therefore, the invoicing system needs to be evolved. With hybrid software technology and auto follow-through, construction companies can ensure that cash flow does not affect other projects negatively.
10. Safety Issues/Security Concerns
Worker safety is a big issue in the construction industry. Workplace injuries and illness count have remained constant for many years. It must be the top priority for a business owner to look after workers' safety and protect them against accidents and injuries.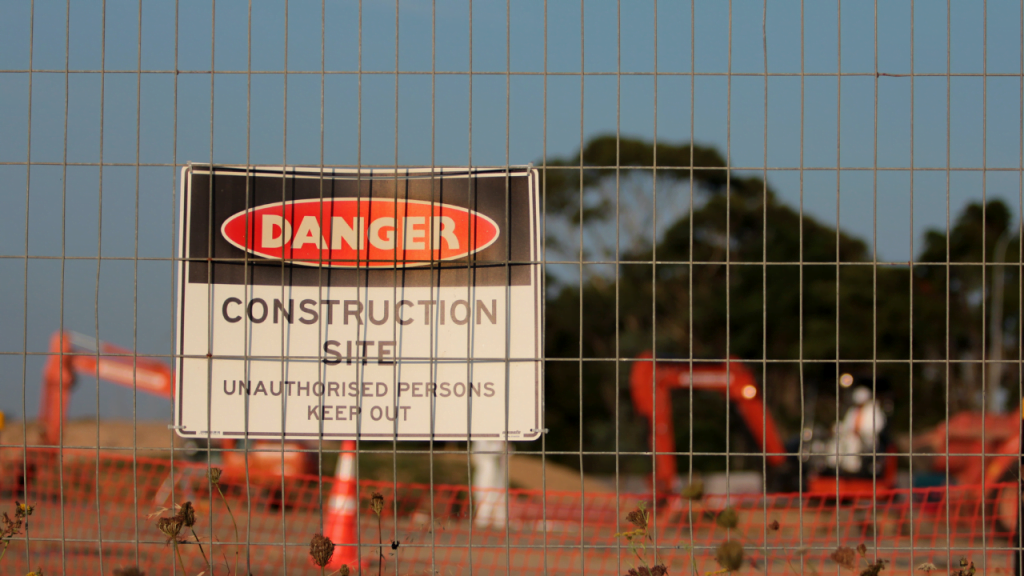 One way to keep workers safe is possible by regularly training them about safety. Accidents are preventable with strict enforcement of safe work practices. The firm commitment to worker safety also improves its reputation.
The ILO Geneva also incorporated the PIACT (International Programme for the Improvement of Working Conditions and Environment) objective of making work more human.
Conclusion
The main challenge for every construction project management system is to complete the project on schedule and within the predefined budget. To face these challenges, you have to invest a little of your time in building a better & efficient team and adopting technological advancements (like integrating construction cameras) to make the workflow straightforward, better communication, & easy cash flow, and more.
Most Common Construction Project Management Faqs
What is project management in construction?
Construction project management involves managing human and material resources utilizing modern techniques to achieve predetermined co
What are the challenges in construction management?
The top 10 most common construction project management challenges faced by every project manager are: Lack of well-defined goals, Budget limitation, Poor communication, Unrealistic expectations, Time management, Limited skills, Lack of structure, Inadequate risk management, Obstructed cash flow, and Safety issues.
What are three major problems faced in the construction industry currently?
Currently, the construction industry is facing these three – skills shortage, obstructed cash flow, and time management issues.
Construction Project Management Challenges Infographic