Choosing the best time-lapse construction camera type for your project is essential for fulfilling the project needs. And it depends on the Jobsite conditions, like weather, internet connectivity, and more.
Almost all construction firms are using time-lapse construction cameras to monitor their Jobsite. Construction camera time-lapse is the fast-evolving technology for monitoring construction sites. The main reasons for the evolvement of construction cameras are
Secure your Jobsite
Save money and hence more profit
Ease of progress monitoring and more.
Best Time-lapse Construction Camera Type for Your Jobsite
Construction cameras need to be rugged and weather-proof and fulfill the specific needs of different projects. Other than these properties, they have some hardware options you can choose from:
Fixed-position construction camera
Pan-tilt-zoom construction camera
360-degree construction camera
Indoor construction camera
Solar-powered construction camera
Plug & play construction camera
1. Fixed-Position Construction Camera
Fixed-position cameras are capable of producing high-resolution images at the widest viewing angles. Choosing fixed-position cameras allows you to capture the sharpest and most stable images.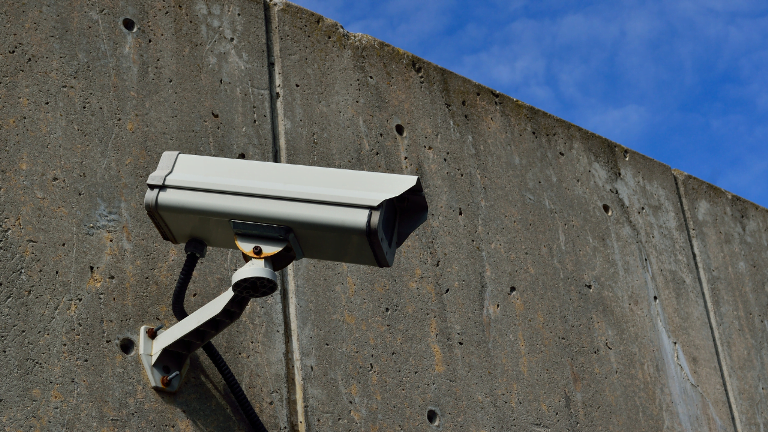 This fixed-position construction camera has three variations based on the lens type.
Regular lens-based construction camera: The field of view for this kind of camera is 60-80 degrees.
Wide-angle lens-based construction camera: The field of view for this kind of camera is 110 degrees & 180 degrees.
Fisheye lens-based construction camera: It is best suitable for ultra-wide-angle field view.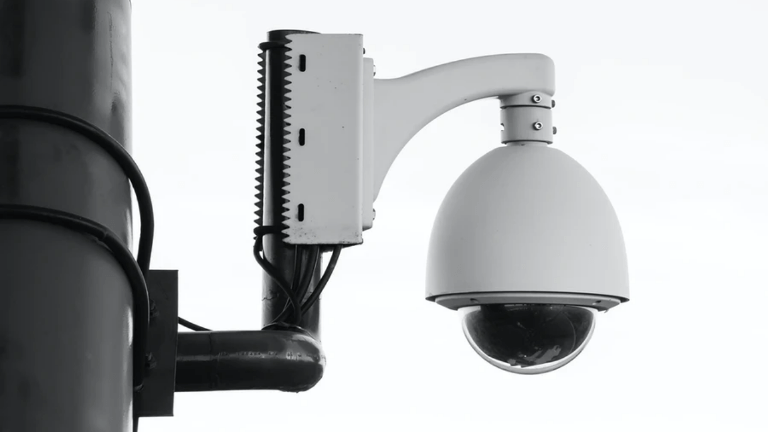 These construction cameras have robotic capabilities that allow you to move and zoom the picture via a remote web interface. You can pan these cameras 360 degrees. Using a Pan-tilt-zoom camera, you can view the large Jobsite, which is impossible with a fixed-position camera. The pan-tilt-zoom camera is capable of capturing time-lapse footage of multiple areas concurrently.
3. 360 Degree Construction Camera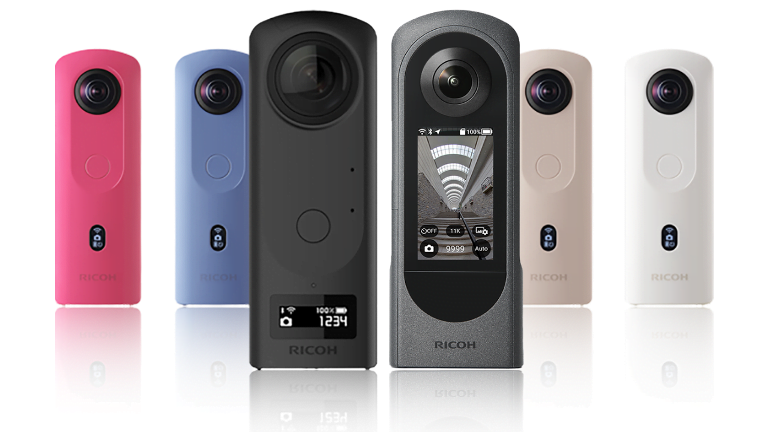 Compared with PTZs, 360-degree construction cameras provide good quality image details in every direction. They cover 8x more area than a fixed construction camera with 50 or 60-degree FoV.
Alternate Solutions
Fixed-position, Pan-tilt-zoom, and 360-degree construction cameras are the basic hardware options available for construction sites. There are also some variants of these cameras.
4. Indoor Construction Camera
Indoor construction cameras are smaller and lighter in weight than outdoor construction cameras. While compared with outdoor cameras, these are much easier to mount and move. These indoor cameras come with both variants fixed position or pan-tilt-zoom.
5. Solar-Powered Construction Camera
Many of the construction sites don't have an active electricity power supply. In such cases, solar-powered construction cameras come into play. Solar power construction camera with a battery mounted stores solar energy to power it up. Along with the solar power-using capability, these cameras are also capable of cellular service internet connectivity.
6. Plug & Play Construction Camera
Plug & play construction camera (aka mobile trailer construction camera) is the wireless camera solution for monitoring your construction sites. A plug & play camera provides all features such as time-lapse, security recordings, 360-degree monitoring, and live streaming.
Tips For Choosing The Right Construction Camera
While choosing a construction camera, always look for the following features-
Provision for SIM & LAN-based internet.
The camera feed should be accessible from anywhere.
It should be easy to relocate.
It should have a night vision feature.
The camera should run 24×7 through the power supply without battery replacement.
Optionally, Image processing capabilities may add value by ensuring workers' safety by automatically detecting hard-hat (helmet) and more.
Conclusion
Choosing the best time-lapse construction camera for your Jobsite is not a standard process. It depends on the working conditions and monitoring features you would like to have in your monitoring system. If you are still confused about choosing the best solution, let our expert engineer help you.
Best Construction Time-lapse Camera Faqs
How do you record time-lapse in construction?
Construction progress is a long-term process, and to make feasible long-term construction time-lapse, still-photographs captured at regular intervals are sent to the Opticvyu dashboard. On the Opticvyu dashboard, these images converted into a time-lapse video.
How do you make a time-lapse camera for construction?
There are two main options for making a time-lapse camera for construction:
1. You can convert your existing CCTV into a time-lapse construction camera using a construction monitoring dashboard like Opticvyu.
2. With an electronic system for internet connectivity, you can also use a DSLR camera as a full-featured time-lapse construction camera.
Do you need a special camera for construction time-lapse?
To create time-lapse videos, you can use CCTV or any regular camera along with construction monitoring software like opticvyu.
What are the best construction camera types?
With some hardware options, a construction camera can be of the following types – Fixed-position, Pan-tilt-zoom, 360-Degree, Solar-powered, and Plug & play construction camera.
What are the main reasons for using construction cameras?
The main reasons for the evolvement of construction cameras are Time-saving, Securing your Jobsite, Saving money & hence more profit, and Ease of progress monitoring & more.