Mumbai's ambitious coastal road project is India's largest tunnel project, being constructed 20 meters below the Shore of the Arabian Sea and 70 meters below Malabar Hill. This coastal road tunnel has a diameter of 12.19 meters and three lanes for south and north-bound traffic.
Excavation of the First Tunnel from Priyadarshani Park to Girgaon Chowpatty in Mumbai Coastal Road Project will be completed by India's largest TBM Machine 'Mawla'. #WatchLive | https://t.co/nJ62GWmUMP"

माझी Mumbai, आपली BMC
Coastal Road Project Time-Lapse Monitoring by OpticVyu
OpticVyu gets an opportunity to capture the time-lapse of the TBM breakthrough – "India's first undersea road tunnel project." Since the beginning, OpticVyu placed cameras at various places to capture time-lapse videos & generate project progress reports.
Standard Maintained for Monitoring
For a large project like a coastal road tunnel, it is essential to catch and correct the mistakes as quickly as possible. To meet international standards of construction monitoring and ensure high-quality work, we installed HD Nikon-box construction cameras at the project site. With our prompt on-ground services, we ensured the camera captures the most dynamic activities.
Construction Camera
To capture images with minute site details, OpticVyu installed the high-definition Nikon box construction cameras. A combination of wide-angle and regular lenses has been used to capture the site from various distances. OpticVyu's inbuilt wifi system allows cameras to upload images to the cloud without external internet infrastructure.
Advanced Time-Lapse Editing
Sometimes weather or other unfavorable conditions (like vibrations due to heavy machinery and more) can retard the time-lapse quality. So, OpticVyu has enabled the advanced time-lapse feature for the project. This advanced time-lapse editing feature automatically enhances the video in the following ways:
to remove unwanted clip parts,
to remove blurry, dark, or brights images,
to stabilize the video,
to add information like milestones achieved,
to merge multiple cameras in one frame.
Access to Various Departments & Teams
OpticVyu dashboard has a multi-user login feature, allowing various departments and team members to access the site updates. Multi-user access allows effective team coordination & collaboration, which results in timely completion of the project. At the OpticVyu dashboard, every team member can preview the past dated events, images, time-lapse, create reports, and share progress videos to take decisive actions.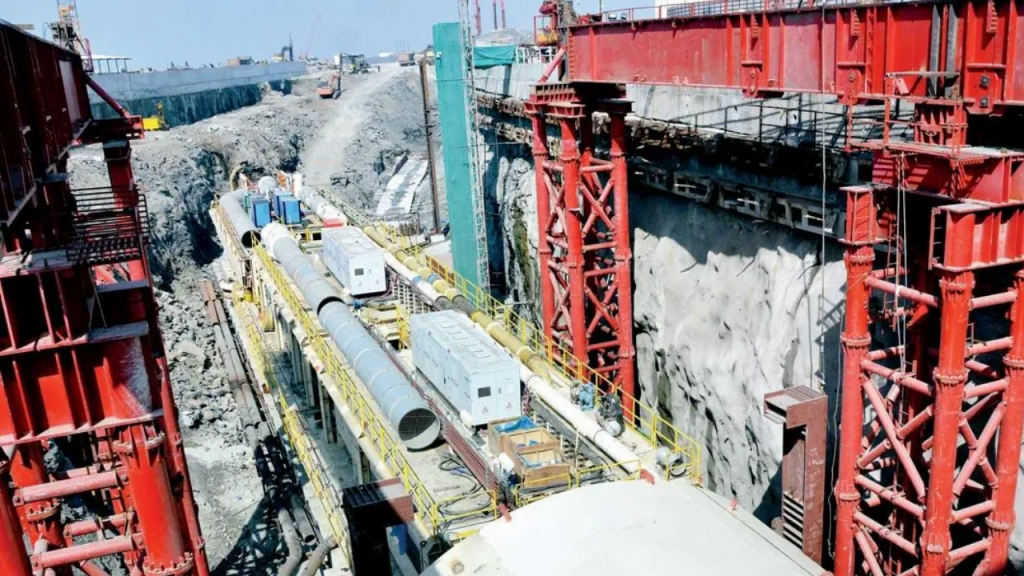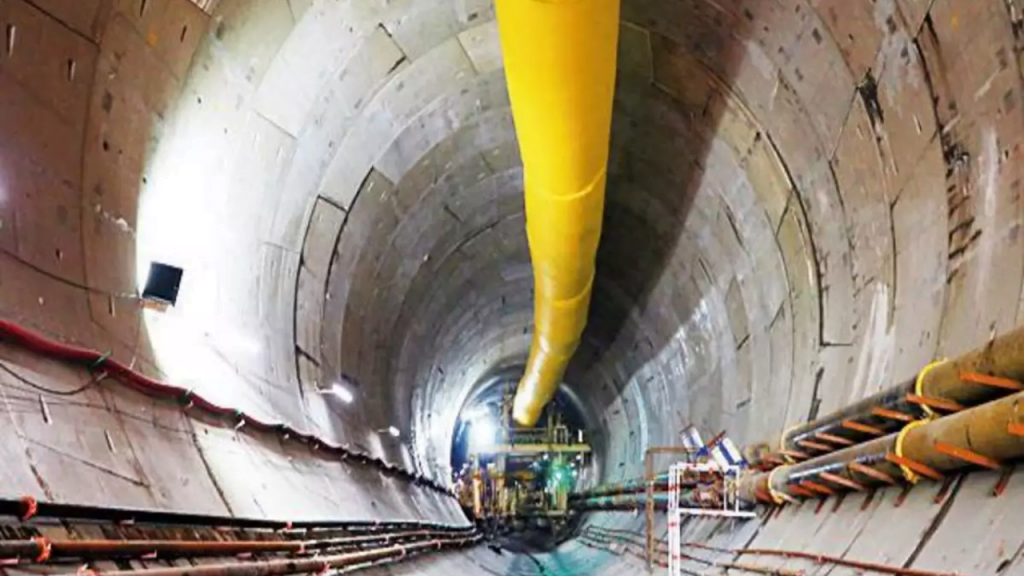 Dynamics Involved In Monitoring The Project
Unlike regular projects, coastal road project involves heavy civil works where India's biggest machines & vehicles are operating continuously. OpticVyu has successfully delivered the best possible output in dynamic working situations like

Capturing activities above & below the ground
Uninterrupted operations offshore & onshore
Continuous working in severe rains, high humidity levels & rust susceptible conditions
Under heavy vibrations created due to heavy machinery & TBM operations.
Delivering the output matching clients' expectations under such adverse situations gives OpticVyu immense confidence to implement the system for any kind of construction project.
How Coastal Road Project Officials Use Opticvyu?
The government of Maharashtra, BMC, and state officials uses OpticVyu as a transparency tool. Media populated this project because it's India's largest undersea road tunnel project. Sharing the TBM time-lapse publically results in:
enhance transparency with the public
project details access to media
The project officials use OpticVyu for multiple reasons
team collaboration
generating custom reports
better documentation
remote monitoring, and more.
Final Words
When working on such precious projects, OpticVyu prioritizes the time-lapse work quality and security first. The Construction camera seems to be a new terminology, but it is famous in many countries. Also, the Indian government uses this technology in its infrastructure or other construction projects (for example in Central Vista Project).
If you are looking for construction time-lapse cameras for your construction projects, contact us today.